PROJECT
"WROUGHT IRON GATE AND FENCE SYSTEM".
175 NOTTINGHAM TERRACE, BUFFALO, NY
KNOWN AS "MILLER'S MANSION".
Consist of Pedestrian Gates, Driveway Gates, outer and inner fence with decorative posts.
Design and general management during the manufacturing and installation by Oleg Shyshkin.
First ideas and hand drawings.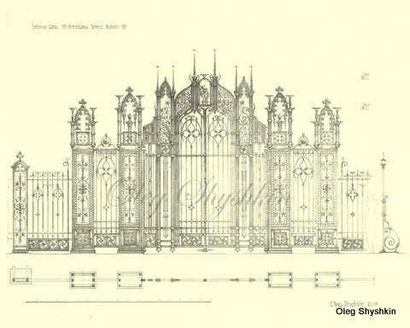 Driveway Gates. Last hand drawing.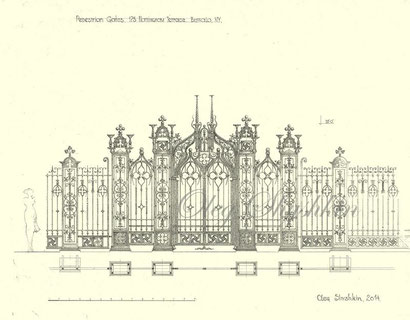 Pedestrian Gates. Last hand drawing.
 ...manufacturing of components and assembling the gates 
...cleaning and fixing of parts of gates after "hot dip zinc galvanizing process...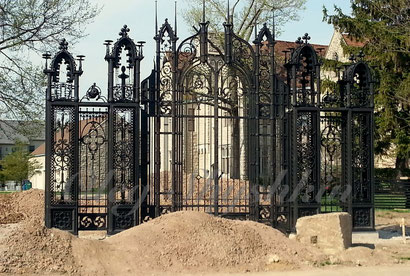 Installed Driveway Gates on the Site.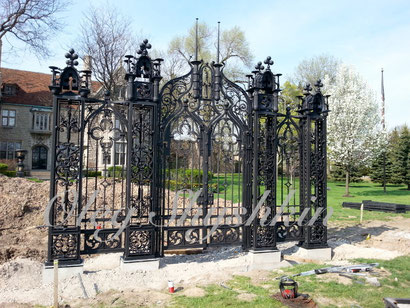 Installed Pedestrian Gates on the Site.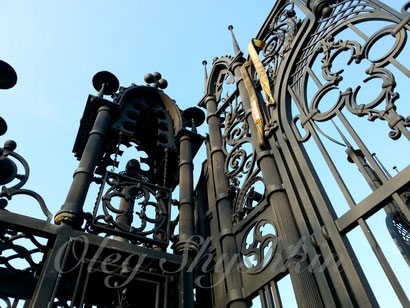 Fragment of Driveway Gates during installation.
Project started at 2014.